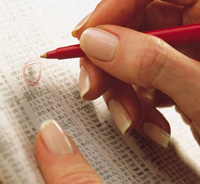 Accu-Audits, Inc. currently provides:

Workersí Compensation Audits
General Liability Audits

Audits
Pre-Audits
Telephone Audits
Mail Audits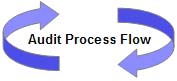 When audit assignments are received in our office a series of events unfold between that time and the time the completed audit is returned. Accu-Audits, Inc. has refined these procedures over the last fifteen years in order to provide a quality audit in a timely fashion.
After an audit request is received it is assigned a case number; from then on we use this number to track the auditís progress through our system. After being assigned a number, the requests are separated in to geographical subdivisions and turned over to our scheduling supervisor. A priority is placed on interim, cancellation and rush audits. This supervisor reviews the requests and assigns them to the field auditors accordingly. He continually monitors workflow to and from the various auditors to avoid a backlog from developing. Bi-weekly reports are produced to track field auditorís workloads. If the supervisor perceives a problem inquiries will be made to assist in a resolution of the problem. Workloads may be shifted from one auditor to another or a prioritization of the audits may be in order.
At this point, the field auditor will complete the assigned audit. First class letters will be sent to the policyholders requesting an appointment. In addition, telephone calls will be made prior to the audit date to confirm the appointment. An appointment will also be made for a site visit if required. If a problem occurs the auditors follow current Accu-Audits Inc. protocols in this area. Progress reports are submitted on a weekly basis to customers.
Once the audit is completed it is sent to our office for review. Accu-Audits, Inc. uses review criteria established by the Pennsylvania Compensation Rating Bureau, Coal Mine Rating Bureau along with Accu-Auditsí strict internal requirements. We review for completeness of the audit, adherence to Bureau guidelines, and a functional layout that is easy to follow and prompt turnaround time. Once the audit passes this first review it is sent to our senior auditor for a final review to ensure that a quality audit is being presented.
The office staff compiles these audits and sends them to the customer on a bi-weekly basis.
The Project Manager conducts weekly review meetings with key staff members. These meetings are designed to point out problem areas and discuss a solution. In addition, new information is shared at these meetings, thus keeping all management and staff informed of any changes in policy. Being able to evolve and make required changes quickly has been a hallmark of Accu-Audits, Inc. from the beginning.